Appliance Repair San Diego
Complete appliance repair services
 Professionals with years of experience that know the inner workings of every appliance
Licensed, Bonded, and Insured
Rest assured that every technician is qualified to provide the best service for you
You'll get pricing that coincides with our high standards of quality
Appliance Services We Provide
Get started now! Call us at (619) 724-4204 to book an appointment today with your local
Spectrum Appliance Repair in the United States! We will take care of your problem in an instant!
Get a Reliable Appliance Repair Services In San Diego
It's highly questionable to see a home without an appliance, especially kitchen appliances. While they give you the convenience to quickly finish tasks and chores, it is unavoidable to keep your unit in good shape. Faults and wear and tear will untimely fall upon your appliances and will cause malfunctions. So when your appliance does break down, you should hire a licensed professional to restore it. With Spectrum Appliance Repair, you don't have to worry about your appliances, since we guarantee to solve all of the problems with your appliances.
We do repair and maintenance services to several appliances such as: 
Cooktop Repair
Refrigerator Repair
washer Repair
Range Repair
Freezer Repair
Ice-maker Repair
Oven Repair
Dryer Repair
Stove Repair
Wine Cooler Repair
Gas Appliance Repair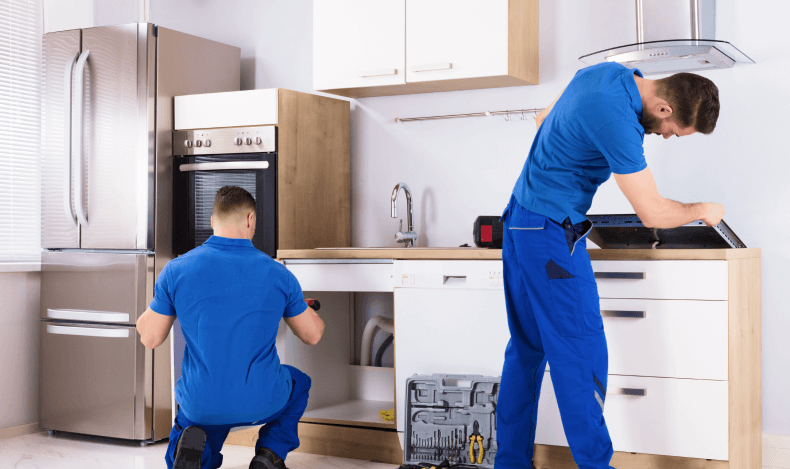 No matter what appliance problem you face, Spectrum Appliance Repair San Diego is just a phone call away. We aim to provide our customers with the satisfaction that they deserve. So don't think twice about booking your appointments for repairs and call our services, so that our technicians can diagnose your appliances and fix them. When you choose Spectrum Appliance Repair to restore your household appliances, you can expect to receive the highest possible service.