Appliance Repair Washington
Complete appliance repair services
 Professionals with years of experience that know the inner workings of every appliance
Licensed, Bonded, and Insured
Rest assured that every technician is qualified to provide the best service for you
You'll get pricing that coincides with our high standards of quality
Appliance Services We Provide
Appliance Repair Washington
The Best Appliance Repair Contractor In Washington Area
Nowadays, most of the homeowners also own a lot of appliances. In Washington, hire a specialist every time they encounter something unusual with their refrigerator, oven, dishwasher, washing machine, ice maker, freezer, range, etc. The good news is, Spectrum Appliance Repair is also one of their choices. For your information, our team is one of the most leading appliance repair contractors in the whole area of Washington.
At Spectrum Appliance Repair, we are committed to serving you with the best appliance repair services that you ever wanted. In and around the Washington area, we are the appliance repair professionals that you can turn to for your appliance concerns. That's why you don't have to wait for a long time because our team is ready to provide you what you need. 
All of our technicians are fully equipped and speedy to resolve any of your appliances' concerns. Our group of experts has 10 to 20 years of experience, and that's why we are confident enough to perform well in the field. Also, our professionals can surely guarantee you a hundred percent fast and reliable refrigerator repair, oven repair, cooktop repair, dryer repair, washer repair, stove repair, range repair, wine cooler repair, freezer repair, gas appliance repair, and ice maker repair.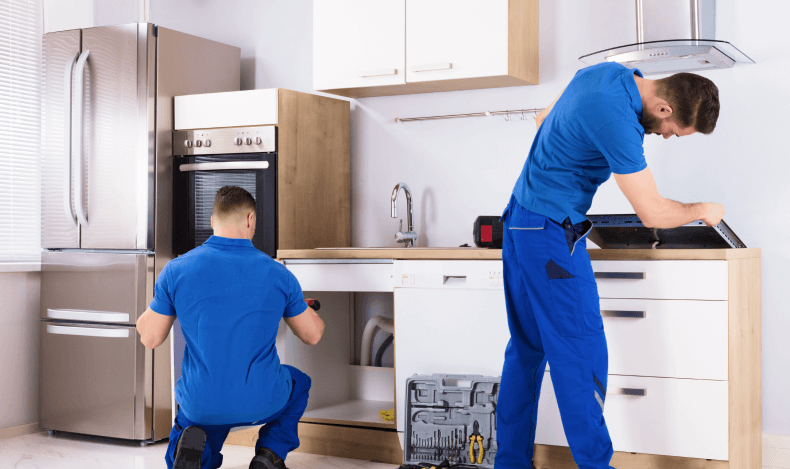 If you are looking for an affordable, accurate, and convenient appliance repair services company, you got it all in Spectrum Appliance Repair. Our customer services team will help you book an appointment conveniently and quickly. The good thing is, you don't need to buy parts to be used during the appliance repair service because our team will be the ones to provide it for you. The parts that we provide are all high-quality, so you don't have to worry about it. With Spectrum Appliance Repair In Washington, you are safe!