About Spectrum Appliance Repair
Complete appliance repair services
At Spectrum Appliance Repair, our professionalism has distinguished us from the rest. We're known to provide some of the best appliance repairs in Boston. Through our hard work, dedication, and honesty, our team proudly serves you.
When it comes to your home, our technicians want you to know you don't have to do it alone. We deliver the best results and solutions for your entire home, from appliance care to interior and exterior upgrades for your home. You can trust our expert and professional technicians to help take care of your house so you can enjoy your home comfortably and conveniently.
Repair Services
Over the years, people have relied on Spectrum Appliance Repair for their appliance services and maintenance. With more than 7 million repairs performed annually and thousands of professional and licensed technicians employed nationwide, Spectrum Appliance Repair is the #1 appliance repair service in the country, delivering guaranteed high-quality, excellent services, and workmanship.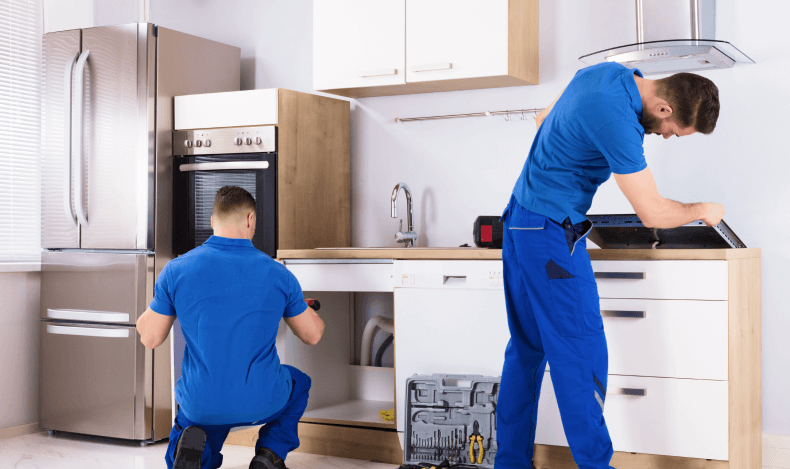 Our team stands out providing excellent and amazing service repairs for the following:
Refrigerator
Oven
Cooktop
Dryer
Washer
Stove
Range
Wine Cooler
Freezer
Gas Appliance
Ice Maker
With our experienced team, we ensure that you won't be disappointed. Contact us and let us know what appliance issue you're experiencing. We can fix it and give you back your peace of mind.
In some areas, Spectrum Appliance Repair is available to service and maintain your appliances at home. Spectrum technicians are licensed, bonded, and insured. We did a background check and performed a drug-test so you can trust them in your homes.
Are you experiencing faulty appliances? Call our experts now!
When your appliances at your home and business are not performing correctly, contact the professionals from Spectrum Appliance Repair. We are here to render you with skilled, affordable, and excellent services that were on your schedule. We are always here when you need us! Our technicians are professional, courteous and will show up in their uniform tidily. We also will provide you beforehand our quotes and pricing before any work begins so there are no surprises on your final bill.
If you would like to learn more about our services to offer, give us a call now!
Hours of Operation
Mon-Sun 7AM-7PM
 Professionals with years of experience that know the inner workings of every appliance
Licensed, Bonded, and Insured
Rest assured that every technician is qualified to provide the best service for you
You'll get pricing that coincides with our high standards of quality