Complete appliance repair services
 Professionals with years of experience that know the inner workings of every appliance
Licensed, Bonded, and Insured
Rest assured that every technician is qualified to provide the best service for you
You'll get pricing that coincides with our high standards of quality
Appliance Services We Provide
Appliance Repair Services In Miami
Quality Appliance Repair in Miami
Appliances in our homes play a major role in our daily living. It gives comfort and makes our everyday routines easy, convenient, and fast. We forget how valuable they do for us until it becomes worn and starts to break down.
When a faulty appliance occurs, do not be a daredevil! Let the professionals and knowledgeable for the job deal with the problem. And you are in the right place! Schedule with Spectrum Appliance Repair for expert home appliance repair service in Miami.
Spectrum Appliance Repair is one of the leading appliance repair companies in the city that can be a trusted and reliable service company in Miami, Florida, and its neighboring areas such as Orange County, Phoenix, and a lot more. No need to worry when having our services because you can count on us! 
Why Choose Spectrum Appliance Repair?
100% satisfaction guaranteed

friendly, respectful technicians

honest, flat-rate pricing

flexible appointment time

24/7 customer service representatives available

technicians arrive on time

special offers for your savings

excellent-quality service
Leave all your appliance repairs and needs to Spectrum Appliance Repair's technicians now! Guaranteed 100% satisfaction at a reasonable rate with NO HIDDEN FEES!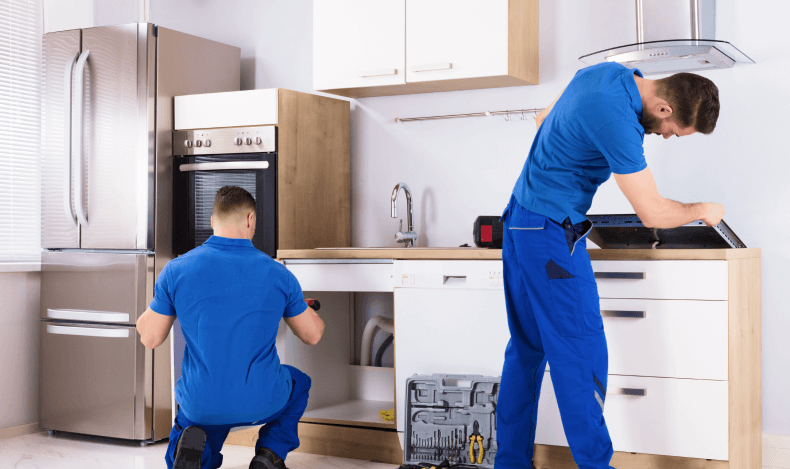 Call us for all your home appliance service needs on:
washing machines

dryers

refrigerators

ovens

dishwashers

wine coolers

ice makers

freezers

ranges, and

cooktops.
Call Spectrum Appliance Repair in Miami today to learn more about our home appliance repair services, or schedule for a service!