Appliance Repair Sacramento
Complete appliance repair services
 Professionals with years of experience that know the inner workings of every appliance
Licensed, Bonded, and Insured
Rest assured that every technician is qualified to provide the best service for you
You'll get pricing that coincides with our high standards of quality
Appliance Services We Provide
Appliance Repair Sacramento
Spectrum Appliance Repair: Getting Your Appliance Repair Right On
Spectrum Appliance Repair is an appliance repair company located in Sacramento offering home appliances repairs, installations, upgrades, and maintenance. We mainly repair or service these following home appliances, such as:
Cooktop

Refrigerator

Dishwasher

Range

Freezer

Ice Maker

Oven

Dryer

Stove

Wine Cooler

Gas Appliance
If any of these appliances is bothering you, always know that Spectrum Appliance Repair is getting you covered. Our team of technicians has a comprehensive knowledge dealing with all makes and brands of home appliances. We always provide a full appliance repair service just to show our customers how appreciative we are for their trust.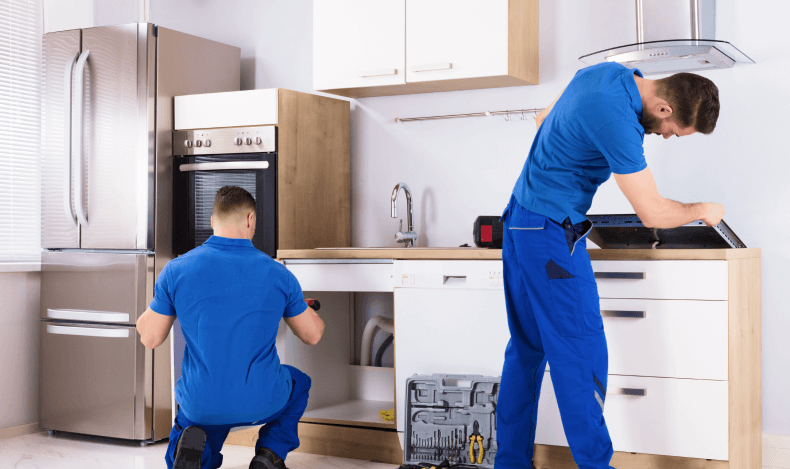 Looking For The Most Accurate Appliance Repair In Sacramento?
Look no further! Spectrum Appliance Repair is here to provide the Sacramento community the best appliance repair service that they can rely on. Our team has extensive appliance repair service knowledge, and we make sure that all of our valued customers will be provided with the most accurate and affordable services that they deserve. No matter how big or small the problem is, our experts are always ready to go out there and provide each family or individual with all-out appliance services.
Get in touch with our appliance repair services and get the best deals and offers available. Contact us today!