Appliance Repair SAn Francisco
Complete appliance repair services
 Professionals with years of experience that know the inner workings of every appliance
Licensed, Bonded, and Insured
Rest assured that every technician is qualified to provide the best service for you
You'll get pricing that coincides with our high standards of quality
Appliance Services We Provide
San Francisco
Appliance Repair
Spectrum Appliance Repair: Your Home Appliance Repair Expert
Spectrum Appliance Repair is San Francisco's most trusted appliance repair service in the area. Our expert technicians are authorized to repair all brands of home appliances. We suggest and work hard to provide you an affordable option for your home appliances repair needs. 
We aim to meet and exceed your expectations with quality appliance work and exceptional customer service. With over decades of experience, we pride ourselves to have the expertise and knowledge when it comes to the field of appliance restoration. If you need appliance repairs, maintenance, and upgrades, get started with Spectrum Appliance Repair today! 
Home Appliances We Repair:
Gas Appliance Repair

Wine Cooler Repair

Stove Repair

Dryer Repair

Oven Repair

Ice Maker Repair

Freezer Repair

Range Repair

Dishwasher Repair

Refrigerator Repair

Cooktop Repair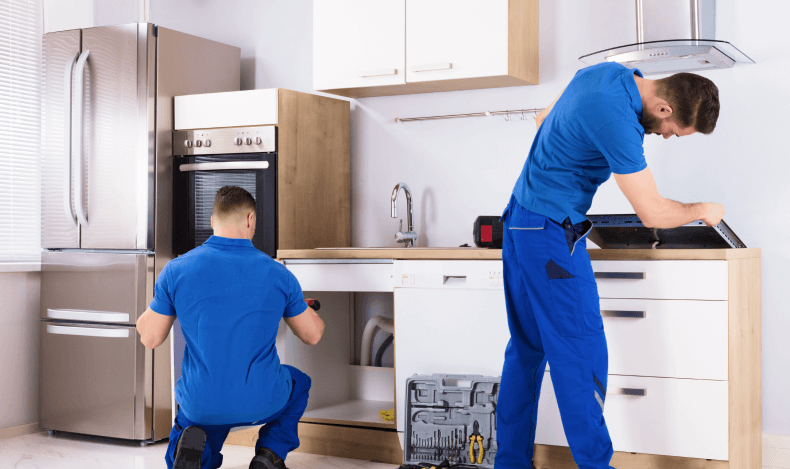 Get the reliability you expect out of your appliance now at Spectrum Appliance Repair
At Spectrum Appliance Repair in San Francisco, we are committed to providing each family or individual with the best appliance repair service that they deserve. Armored by years of experience in the industry, we're able to produce hundreds to thousands of satisfied customers in the community of San Francisco and surrounding areas. 
Take the first step for more useful and convenient appliances inside your household today! Call us now!