Complete appliance repair services
 Professionals with years of experience that know the inner workings of every appliance
Licensed, Bonded, and Insured
Rest assured that every technician is qualified to provide the best service for you
You'll get pricing that coincides with our high standards of quality
Appliance Services We Provide
Appliance Repair In Denver
Outstanding Services For The Citizen Of Denver
Companies make their appliances to be highly efficient. Everyone wants to have a properly working appliance and avoid the hassle of malfunctions and breakdowns. With Spectrum Appliance Repair, your appliances will be in top condition and work efficiently, just like brand new. If you live in Denver and need a proper appliance repair, then look no further. Spectrum Appliance Repair offers repair, installation, and maintenance services to all kinds of appliances such as:
Cooktop Repair

Washer Repair

Range Repair

Freezer Repair

Ice-maker Repair

Oven Repair
Appliances need maintenance as dirt, debris, and grease can clog gas hoses and refrigerator coils, which could damage the components. Regular maintenance will help a lot in making your appliance last long. We guarantee genuine and high-quality spare parts to make sure that your appliances are working flawlessly.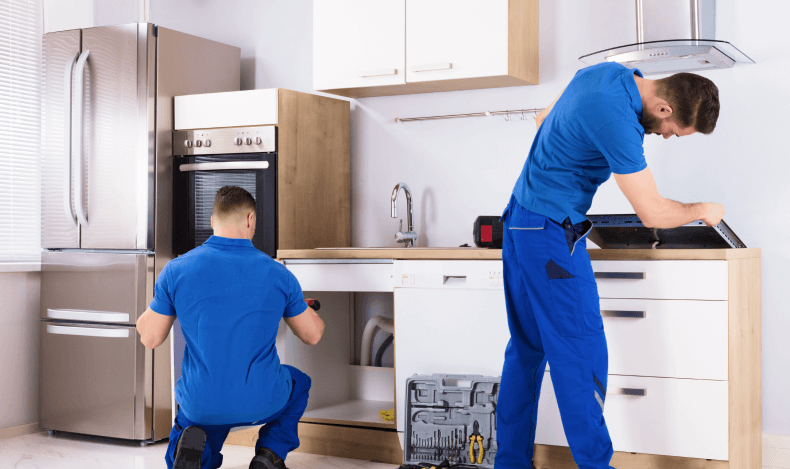 Get Satisfying Results To Your Appliances
Thus, if your appliance requires repairs, then don't think twice to contact us and schedule an appointment with our capable technicians. Our technicians will be right over and restore your appliance promptly. We'll even provide you with a free estimate that will go towards your service. We ensure that our services are genuine and professional right here in Denver.