Complete appliance repair services
 Professionals with years of experience that know the inner workings of every appliance
Licensed, Bonded, and Insured
Rest assured that every technician is qualified to provide the best service for you
You'll get pricing that coincides with our high standards of quality
Appliance Services We Provide
Sylmar's Smart Choice For Quality Appliance Repair & Services
If you are looking for a dependable company that can solve your problems with your home appliances here in Sylmar, your search is complete. The professionals of Spectrum Appliance Repair offer the most accurate and affordable appliance repair services that you have been longing for. We service all makes, models, and brands of appliances, which mainly include these followings below:
Cooktops
Wine Cooler
Ice Maker
Refrigerator
Oven
Ranges
And so much more
So, if you are here because you need repair services on any of the following, then you have come to the right spot.
At Spectrum Appliance Repair here in Sylmar, we always put our customers above anything else, providing them with top-class and reliable appliance repair services possible. Our team of technicians brings years of experience and extensive knowledge of any appliance repair services. So, when it comes to a complete and reliable appliance repair service that you can afford, turn to our team of experts today!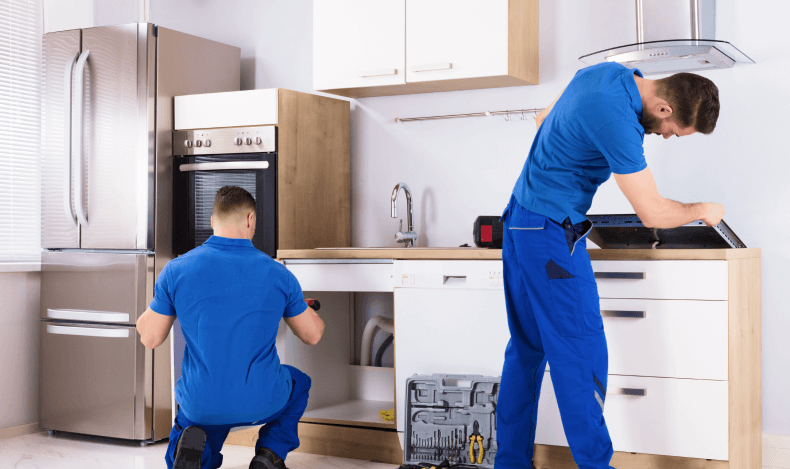 Reasons To Hire Us:
We provide top of the line services and accurate solutions.
We have the tools to handle any of your appliance issues.
We can help you prevent any costly repairs in the future.
We are here to help you save time and money at all the same time.
We have access to parts, especially when it comes to your appliance specific needs.
For reservations or bookings: Call our customer service at (747) 271-4868 today!