Appliance Repair Redwood City
Complete appliance repair services
 Professionals with years of experience that know the inner workings of every appliance
Licensed, Bonded, and Insured
Rest assured that every technician is qualified to provide the best service for you
You'll get pricing that coincides with our high standards of quality
Appliance Services We Provide
Appliance Repair In
Redwood-City
Quality Appliance Repair You Can Rely On in Redwood City
Having a faulty kitchen and laundry appliances can be more than inconvenient and stressful, especially this coming holiday season. Not only are you losing precious time attending all your daily chores, but having it sit broken for a longer time could cause more damage to your unit and replace them any time sooner than you think. Whenever you are searching for the most reliable and efficient appliance repair services in Redwood City to keep your appliance efficiently working again, calling Spectrum Appliance Repair is the smart choice to make!
Spectrum Appliance Repair provides you with efficient, reliable, and affordable services to your appliance repair needs. Whether you need a dishwasher repair, dryer repair, oven repair, refrigerator repair, freezer repair, or other kitchen appliance repairs, we got you covered! We repair and service all major brands of kitchen and laundry appliances, such as GE, Kenmore, Viking, Sub-Zero, Wolf, Thermador, Amana, and many more. 
Our repair technicians are always on stand by and ready to help with all your repair needs so you can get back on track as soon as possible. So whenever you experience your reliable appliances are not functioning well as they should, give us a call right away! We will come running and keep your appliances working efficiently again in no time.
Call us today at (650) 239-2373 to learn more!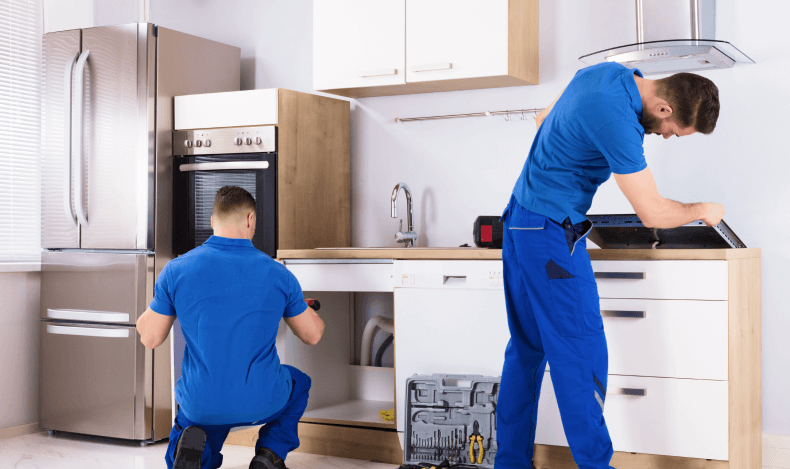 Why Choose Spectrum Appliance Repair?
We are a full-service appliance repair service company that works on all brands and models of household appliances.

We have been in the service for over 10 years now.

Our friendly and professional team will attend all your appliances' needs.

We provide a 100% satisfaction guarantee.
To request repairs or learn more about our services, please call Spectrum Appliance Repair in Phoenix, or visit our website to fill out the request form.
So whenever a faulty appliance occurs, Call Spectrum Appliance Repair immediately!