Appliance Repair Palm Desert
Complete appliance repair services
 Professionals with years of experience that know the inner workings of every appliance
Licensed, Bonded, and Insured
Rest assured that every technician is qualified to provide the best service for you
You'll get pricing that coincides with our high standards of quality
Appliance Services We Provide
Appliance Repair In
Palm Desert
Your Reliable Appliance Repair Specialists Here in Palm Desert
Are you located in Palm Desert and have problems with one of your appliances? Get in touch with the professionals of Spectrum Appliance Repair today! We have the best personnel available, and you can rely on us to be there for you when you need us the most. Our team of technicians has all that it takes to provide you with everything you need, and no matter how complex the job, expect us to handle it accurately.
We Bring:
Years Of Experience
Extensive Expertise
Top-Quality Tools
Detailed Diagnosis
Expert Advice or Suggestions
And so much more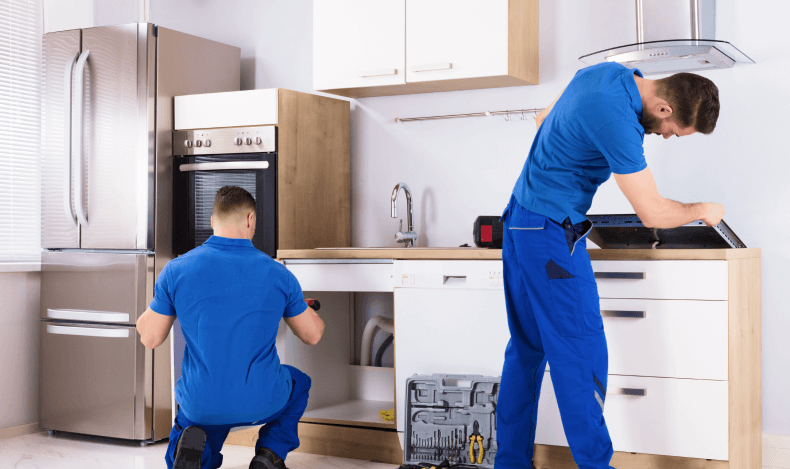 Choose Spectrum Appliance Repair Today!
At Spectrum Appliance Repair here in Palm Desert, we aim to provide excellence and quality work at all times. Our customer service is open 24/7, ready to assist you in the best way possible. We have technicians that can both handle your residential or commercial appliances here in Palm Desert. With our expert diagnosis and by using our quality equipment, you can always rely on us to forward you the best solutions you deserve. So, what are you waiting for? Get started with the team of experts at Spectrum Appliance Repair today!
Book one of our experts at Spectrum Appliance Repair and let us be your service partner now! Call our customer service at (760) 313-6868 today!