Complete appliance repair services
 Professionals with years of experience that know the inner workings of every appliance
Licensed, Bonded, and Insured
Rest assured that every technician is qualified to provide the best service for you
You'll get pricing that coincides with our high standards of quality
Appliance Services We Provide
Expert Appliance Repair Services in Kent
Refrigeration or cooking appliances on the fritz? Or is it your laundry appliances that stop working? Whatever the problem is with your household appliances, regardless of the brand and model of your unit, we will handle the repairs efficiently, promptly, and professionally. Because here at Spectrum Appliance Repair, we understand how you need it fixed fast and on your schedule so you will be back on your routine in no time. Rest assured, we will arrive on time, provide a quick and thorough diagnosis of the problem, and resolve it with the most cost-effective and long-lasting solutions possible. With Spectrum Appliance Repair, you will have peace of mind knowing that your appliances will be working like brand new again after our service.
Trust only Spectrum Appliance Repair with all your appliance repair needs, as your Kent neighbors and the community does. To get started, call us today at (253) 499-6828!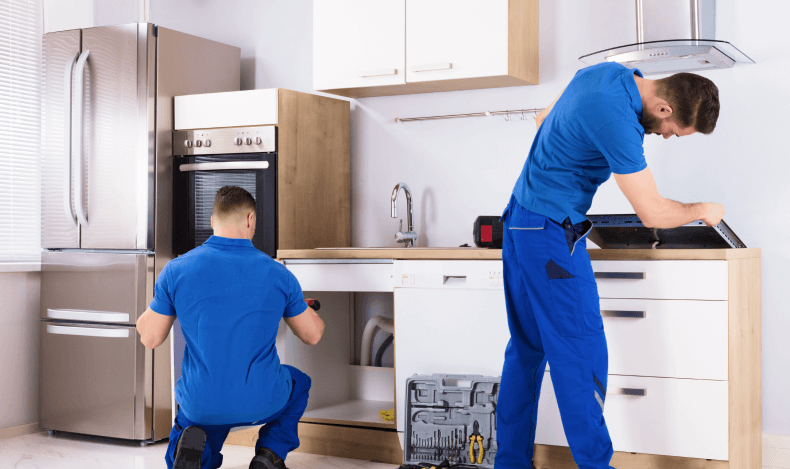 You have nothing to worry about because all of our team are professionals and right for the job. From our friendly and knowledgeable customer service representatives to our courteous, fully qualified, and well-experienced repair technicians, you are in good hands. With us, you will get outstanding customer service experience and satisfaction like no other in the industry. We have been recognized as one of the leading appliance repair providers in Kent that most residents rely on with all their repair needs.