Appliance Repair Hollywood
Complete appliance repair services
 Professionals with years of experience that know the inner workings of every appliance
Licensed, Bonded, and Insured
Rest assured that every technician is qualified to provide the best service for you
You'll get pricing that coincides with our high standards of quality
Appliance Services We Provide
Appliance Repair Services In
Hollywood
Certified Appliance Repair Service Provider in Hollywood
Spectrum Appliance Repair is a licensed, insured, and bonded company in Hollywood that specializes in appliance repair works. We repair and service most brands of kitchen and laundry appliances, such as Viking, Wolf, Sub-Zero, and Whirlpool, with utmost care and expertise. Our customers can have peace of mind knowing that all of our appliance repair technicians are efficient, fully qualified, and knowledgeable in repairing all possible problems and issues every appliance can have. So whenever you require efficient and excellent quality repairs with your valuable appliances, Spectrum Appliance Repair is the right one to call for help!
OUR SERVICES OFFERED
Refrigerator, Ice Maker, Freezer, and Wine Cooler Repairs
Whenever your refrigerator, ice maker, and wine cooler is on the fritz or is it your freezer is full of melting ice, we can fix it right the first time.
Dishwasher Repairs
When your dishwasher won't fill up water or won't drain, or not cleaning the dishes thoroughly, we will resolve your dishwasher woes in no time.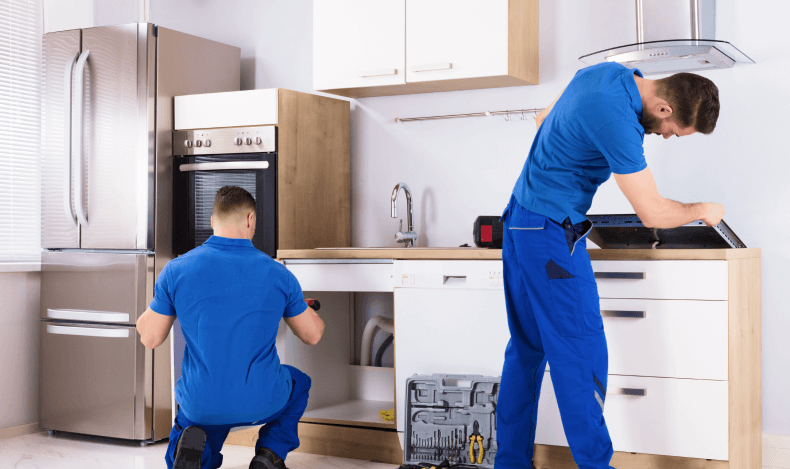 Oven, Range, Cooktop Repairs
Whether your cooking appliances malfunction and trouble you in making dinner for your family, give us a ring and we will keep you back on track as soon as possible.
Washer and Dryer Repairs
We know every brand of washers or dryers more than anybody else in Hollywood. So when you need repairs when it becomes faulty, call us right away!
To learn more, give us a call today at (754) 225-7525!