Appliance Repair Campbell
Complete appliance repair services
 Professionals with years of experience that know the inner workings of every appliance
Licensed, Bonded, and Insured
Rest assured that every technician is qualified to provide the best service for you
You'll get pricing that coincides with our high standards of quality
Appliance Services We Provide
Spectrum Appliance Repair: Your Best Choice For Quality Appliance Repair Services In Campbell
In a search for the best appliance repair company that not only provides exceptional services but has the most competitive prices as well? Then do not look any further as Spectrum Appliance Repair here in Campbell is the company that you have been looking for. We offer appliance repair services that cover all brands, makes, and models of home appliances. Whether you need some new appliance installations, repair, or maintenance services, always know that we are here to help.
At Spectrum Appliance Repair here in Campbell, we do whatever is necessary, especially when it comes to our customer's appliances. Our team of technicians is here to get their home appliances fixed and make it more efficient. We do these because we value our customers the most, and we only want what is best for them. So, if you need top of the line appliance repair services that you can get at a fair price, then Spectrum Appliance Repair is your company for that.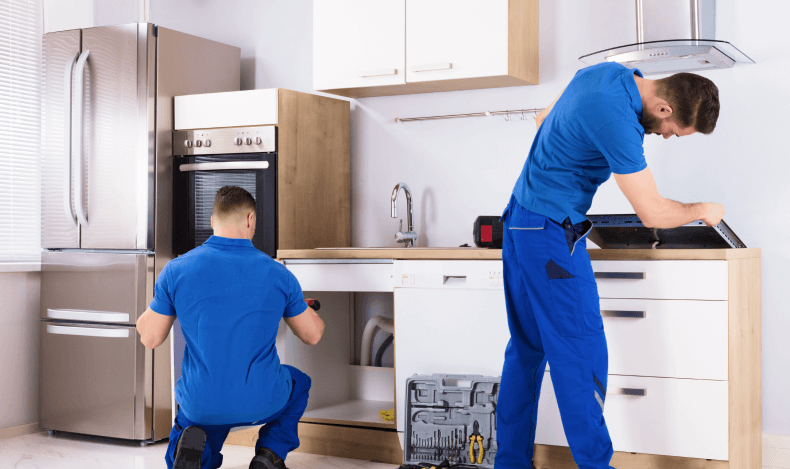 We are here to bring:
Peace of mind
Customer satisfaction
Efficient & more durable appliances
Quality solutions
Affordable pricing
Same-day service
And so much more
To learn more about the service offers at Spectrum Appliance Repair, please call one of our customer representatives at (408) 414-6244 today!