Appliance Repair Camarillo
Complete appliance repair services
 Professionals with years of experience that know the inner workings of every appliance
Licensed, Bonded, and Insured
Rest assured that every technician is qualified to provide the best service for you
You'll get pricing that coincides with our high standards of quality
Appliance Services We Provide
Appliance Repair
Camarillo
Top Of The Line Appliance Repair & Services In Camarillo
Spectrum Appliance Repair here in Camarillo understands how inconvenient it is when one of the appliances becomes defective or malfunctions. That is why our team of experts is here to help when one of your home appliances is having problems. Our team of technicians will do the best that we can to make sure that everything gets handled efficiently. Whether you need some repairs or maintenance services on any of the followings below such as your:
Refrigerator
Ice Maker
Freezer
Wine Cooler
Washer
Dryer
Dishwasher
Range
Cooktop
Oven
You know that we have the best technicians that can handle any of it. With years of experience, quality tools, and with our detailed diagnosis, you can always expect the best results you desire.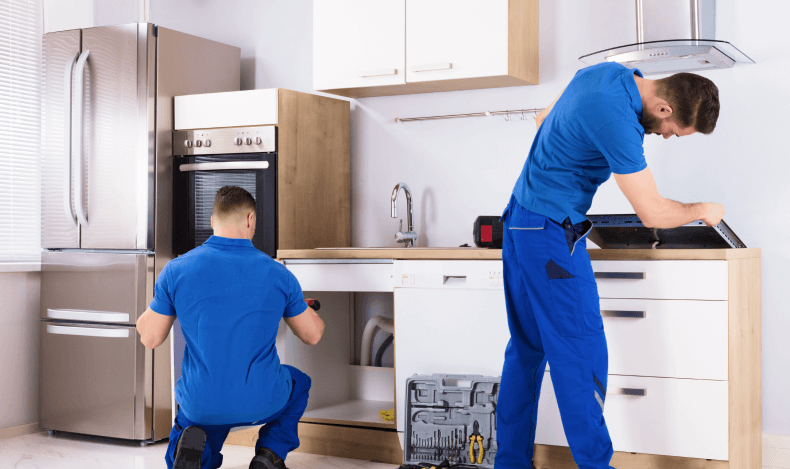 CHOOSE US
Here at Spectrum Appliance Repair, we are your go-to company for excellence and quality solutions here in Camarillo. Our team of experts can always help, and no matter how big or small the work is, you know that we have the skills to get everything covered. So, when you need fast, reliable, and accurate appliance repair services, Spectrum Appliance Repair is the right company to call.
For reservations or to know more about the services we provide, please call our customer service at (805) 600-3864 today!