Appliance Repair Buena park
Complete appliance repair services
 Professionals with years of experience that know the inner workings of every appliance
Licensed, Bonded, and Insured
Rest assured that every technician is qualified to provide the best service for you
You'll get pricing that coincides with our high standards of quality
Appliance Services We Provide
Appliance Repair
Buena Park
Spectrum Appliance Repair: Your Certified Appliance Repair Company In Buena Park
Are you searching for the most dependable appliance repair services here in Buena Park? Spectrum Appliance Repair offers fast and efficient appliance repair services that you need. We are committed to ensuring an honest and affordable appliance repair service throughout the Buena Park area, bringing our customers with the best solutions possible. Our team of technicians provides repair services to all brands, models, and makes, which mainly include refrigerators, dishwashers, ovens, cooktops, ranges, and more.
At Spectrum Appliance Repair here in Buena Park, our dedication to providing excellence and quality results to our customers in the area still stands. We make it our goal to bring them the best possible services, making their home appliances perform in their peak condition. Also, when you hire our team of experts at Spectrum Appliance Repair here in Buena Park, you are guaranteed with excellent results that you can acquire at a very competitive price. So, why choose our team of technicians today and let us be your service partner for thorough and reliable appliance repair services.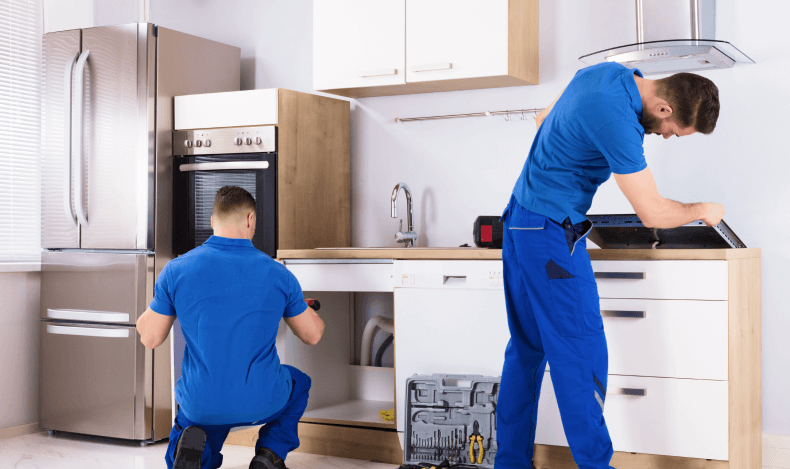 Hire Us For:
Affordable Pricing
Same-Day Service
Well-Rounded Technicians
Quality Solutions
Free Estimates
And so much more
To get started with the team of experts at Spectrum Appliance Repair, please call our customer service at (714) 455-1717 now!