Appliance Repair Boca Raton
Complete appliance repair services
 Professionals with years of experience that know the inner workings of every appliance
Licensed, Bonded, and Insured
Rest assured that every technician is qualified to provide the best service for you
You'll get pricing that coincides with our high standards of quality
Appliance Services We Provide
Appliance Repair 
Boca Raton
Boca Raton's Trusted & Dependable Appliance Repair Contractor
A noisy dishwasher, leaky refrigerators, and defective ovens can be hard to deal with, where it requires professional skills and knowledge to restore any of it. Fortunately, if you are looking for an appliance repair company for any of that, you know that the team of experts at Spectrum Appliance Repair can always help. With our years of experience serving residents in Boca Raton and its surrounding areas, you know that your home appliances are in good hands.
At Spectrum Appliance Repair here in Boca Raton, we are experts when it comes to providing appliance repair services and reliable suggestions. With our expert personnel armored by years of experience and top-quality tools, you can always expect better solutions whenever you need them. So, whenever one of your appliances breaks down, and you need someone professional to handle it, then Spectrum Appliance Repair is your top choice.
Hire one of our expert technicians today and get the best service advantages you deserve. Contact our customer service at (561) 375-5251 now!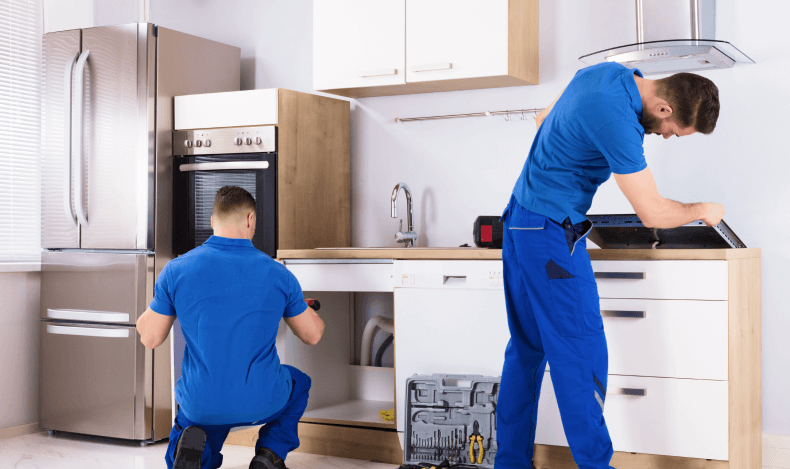 WHY HIRE US?
There are a lot of reasons why you should hire the professionals of Spectrum Appliance Repair, and these reasons include:
We have years of experience and expertise.
We can help you even if you have the most complex appliance issues.
We can help you not only save time but money as well.
We are here to help you prevent costly repairs in the future.