Complete appliance repair services
 Professionals with years of experience that know the inner workings of every appliance
Licensed, Bonded, and Insured
Rest assured that every technician is qualified to provide the best service for you
You'll get pricing that coincides with our high standards of quality
Appliance Services We Provide
Repair Experts in All Brands of Kitchen and Laundry Appliances in Belmont
The holiday season is fast approaching! Keep your kitchen and laundry appliances in top shape so it won't leave you hanging during these merry seasons. Whether your refrigerator is making noise or leaking, your cooking appliances won't heat up, or your laundry appliances that won't start up or spin, you need immediate professional help to keep them performing well right before the holiday season. Whenever you are looking for the best, efficient, and reliable appliance repairs in Belmont, you can never go wrong with Spectrum Appliance Repair! With years of experience, we have repaired innumerable appliances and gained countless satisfied customers in and outside Belmont. Regardless of the brand and model of your laundry and kitchen appliances, and no matter how small or complicated the job is, we can handle it all!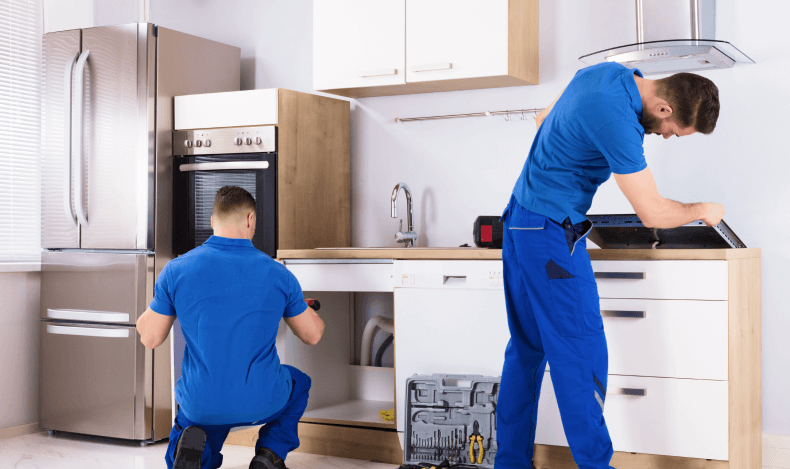 Spectrum Appliance Repair provides you with the following benefits:
We ensure the high-quality of all our services and the parts we use in keeping your appliances working correctly again.
A friendly, courteous, and reliable repair technician.
A licensed, insured, and bonded appliance repair company that can handle all your needs efficiently, professionally, and promptly.
A flexible schedule, where we work at the best and most convenient time that suits your busy schedule.
To learn more, give us a call at (650) 800-8984!