Complete appliance repair services
 Professionals with years of experience that know the inner workings of every appliance
Licensed, Bonded, and Insured
Rest assured that every technician is qualified to provide the best service for you
You'll get pricing that coincides with our high standards of quality
Appliance Services We Provide
Spectrum Appliance Repair: Alameda's Fast & Reliable Appliance Repair Services
Are you on the lookout for someone professional that can provide you with top-notch and a complete appliance repair services that can cover all appliance brands and models? Then trust the experts of Spectrum Appliance Repair here in Alameda. Our technicians are all certified, bonded, and experienced to cater to any of your appliance repair needs.
Here are the following appliance repair services we are offering:
Dryer Repair
Washer Repair
Dishwasher Repair
Ice Maker Repair
Freezer Repair
Wine Cooler Repair
Refrigerator Repair
Cooktop Repair
Range Repair
Oven Repair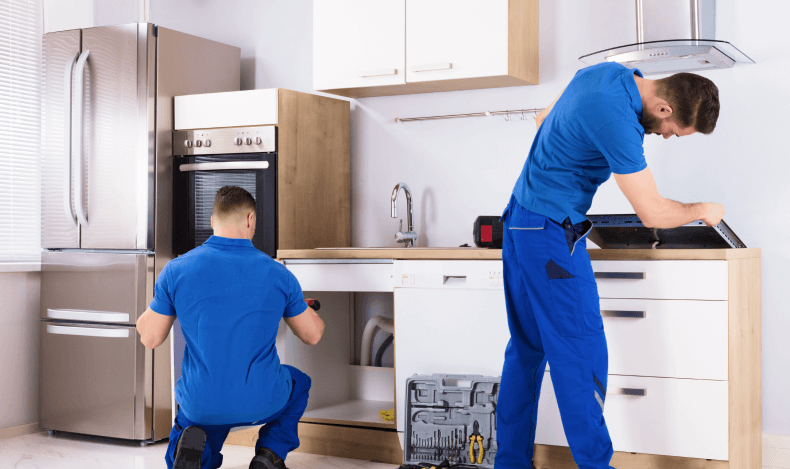 Why Choose The Professionals Of Spectrum Appliance Repair
Here at Spectrum Appliance Repair in Alameda, we will help you in the best possible way, bringing you with excellence and quality work at all times. Our team of technicians will arrange an appointment, and you can rely on us to provide you with expert technicians that can take care of your repair needs. So, when it comes to outstanding appliance repair services that you can get at a fair price, you know that Spectrum Appliance Repair is the right company to trust.
For more information: Please call our customer service at (510) 822-8070 today!