Complete appliance repair services
 Professionals with years of experience that know the inner workings of every appliance
Licensed, Bonded, and Insured
Rest assured that every technician is qualified to provide the best service for you
You'll get pricing that coincides with our high standards of quality
Appliance Services We Provide
Spectrum Appliance Repair: Your Reliable Appliance Repair Experts In Mesa
For so many years of serving the Mesa community, the professionals of Spectrum Appliance Repair are proud to provide our valued customers in the area with exceptional and inexpensive appliance repair services. We consistently provide them with nothing less but the most reliable services only.
At Spectrum Appliance Repair, we always forward the most reliable and experienced technicians for any job that our customer requires. Whether they need any of the following services below such as:
Refrigerator Repair
Oven Repair
Cooktop Repair
Dryer Repair
Washer Repair
Stove Repair
Range Repair
Wine Cooler Repair
Freezer Repair
Gas Appliance Repair
Ice Maker Repair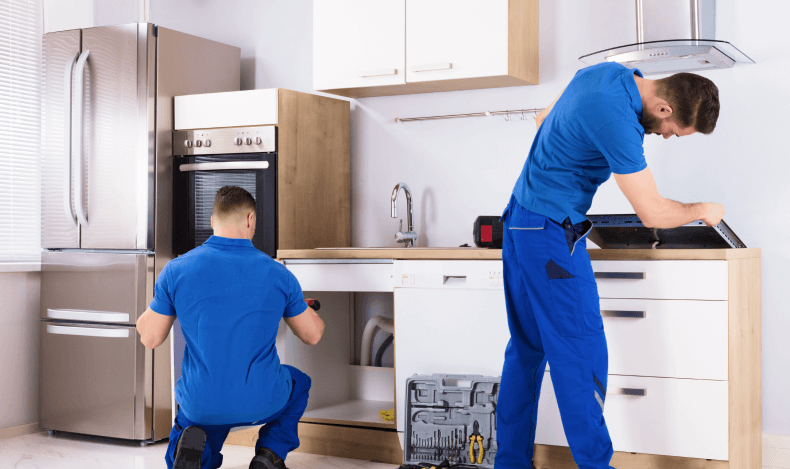 Our team of technicians can always take care of it all. With years of service and by using our top-quality equipment, we are confident that we can get the job done right the first time. So, whenever you need one of our experts, you know that you can always depend on us to provide you with our technician right on time.
Hire Us For:
Quality Solutions
Affordable Pricing
Same-Day Service
Highly-Trained & Certified Technicians
And so much more
To get started with the professionals of Spectrum Appliance Repair here in Mesa, feel free to call our customer service at (480) 618-7744 today!