Appliance Repair Evanston
Complete appliance repair services
 Professionals with years of experience that know the inner workings of every appliance
Licensed, Bonded, and Insured
Rest assured that every technician is qualified to provide the best service for you
You'll get pricing that coincides with our high standards of quality
Appliance Services We Provide
Appliance Repair In
Evanston
Speedy Appliance Repair Services in Evanston
Whenever your reliable household stops working and gives you troubles with your daily chores, give the professionals at Spectrum Appliance Repair a call! From warm refrigerators to faulty laundry appliances and cooking appliances that suddenly break down, we are the right professionals for the job! Using only genuine and high-quality parts and tools, together with our professionals' knowledge and expertise, you will have peace of mind knowing that your valuable appliances will be back up and running again in no time. No matter how complicated the job is, regardless of the brands and models of your unit, Spectrum Appliance Repair will provide you an unmatched level of efficient, reliable, and fast repair service like no other in Evanston.
To enlighten you more about us and our services, or to book your service with one of our professional repair technicians, give us a call at (847) 499-1006!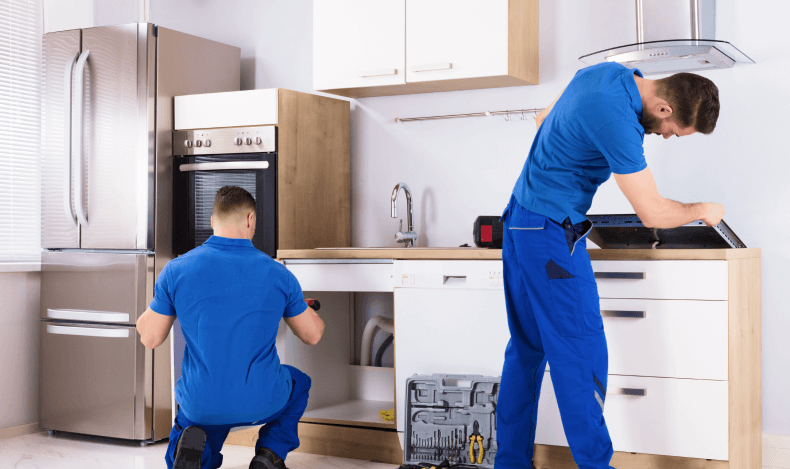 What Sets Spectrum Appliance Repair Apart From the Competition?
We are a fully insured, licensed, and certified appliance repair company in Evanston that handles all repair works fast, efficiently, and promptly.
Our courteous, uniformed repair technicians always arrive right on schedule.
We have fully-equipped service vans loaded with high-quality tools and parts to ensure repair done right the first time.
Our professionals are fully qualified, well-trained, and have years of experience in repairing over 30 brands of household appliances, including Wolf, Sub-Zero, Viking, and many more.