Appliance Repair Chandler
Complete appliance repair services
 Professionals with years of experience that know the inner workings of every appliance
Licensed, Bonded, and Insured
Rest assured that every technician is qualified to provide the best service for you
You'll get pricing that coincides with our high standards of quality
Appliance Services We Provide
Your Go-To Partner For Appliance Repair & Services In Chandler
When looking for an appliance repair company, we know that you are looking for a company that you can trust. That is why Spectrum Appliance Repair here in Chandler is here for you to trust. With our expert personnel armored by years of experience and top-quality tools, you can rely on us to get the job done with no delays. All of our technicians are factory-trained, background-checked, and attended a series of seminars to make sure that you are provided with the best possible services you deserve.
At Spectrum Appliance Repair here in Chandler, we always put our customers first before anything else. We are committed to providing them with nothing less but the most accurate appliance repair services possible. Our team of technicians does not settle for less, and we always go out there with our one-hundred percent best, making sure that our clients will receive only the best.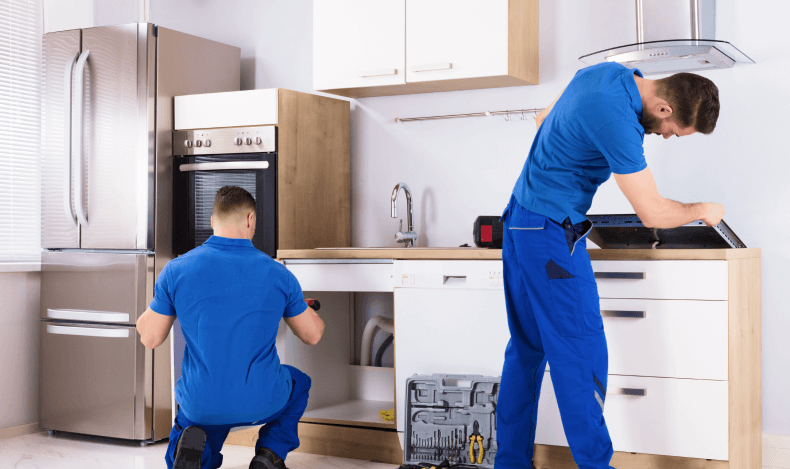 Services We Offer:
Range Repair
Cooktop Repair
Oven Repair
Refrigerator Repair
Ice Maker Repair
Freezer Repair
Wine Cooler Repair
Washer Repair
Dryer Repair
Dishwasher Repair
So, whenever you need someone from our team for any of the following services listed above, you know that our customer service is 24/7 available to assist you.
For more details: Please call our customer service at (480) 618-7722 today!