Appliance Repair Bellevue
Complete appliance repair services
 Professionals with years of experience that know the inner workings of every appliance
Licensed, Bonded, and Insured
Rest assured that every technician is qualified to provide the best service for you
You'll get pricing that coincides with our high standards of quality
Appliance Services We Provide
One of the Most Outstanding Appliance Repair Professionals in Bellevue
Your household appliances are essential for your overall comfort and convenience inside your home. As it quickly handles all the tedious tasks with ease, particularly attending all those piled up dirty dishes and laundry. However, even the well-known brand of kitchen and laundry appliances need repairs eventually. Whenever you are searching for the most outstanding and reliable appliance repair company in Bellevue, Spectrum Appliance Repair is the right one to call! With our technician's knowledge and expertise, your appliances will be back up and running efficiently again in no time.
To learn more about Spectrum Appliance Repair and our services, or to book your service appointment, give us a call today at (425) 448-8081!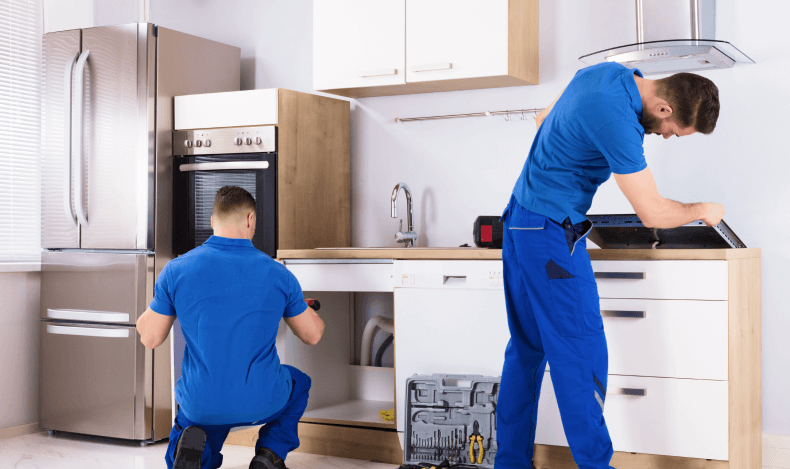 Spectrum Appliance Repair was known as one of the most dependable and exceptional companies in Bellevue. We specialize in appliance repair works in over 30 brands of cooking, refrigeration, and laundry appliances, including Viking, Wolf, Sub-Zero, Thermador, Whirlpool, and GE. Whether your refrigerator or freezer stops working or making any noise, laundry appliances that won't spin, or cooking appliances that are not igniting or not cooking meals thoroughly, our professionals are perfect for the job! You will have peace of mind knowing that when you call us to attend all your repair needs, help is coming in no time!