Complete appliance repair services
 Professionals with years of experience that know the inner workings of every appliance
Licensed, Bonded, and Insured
Rest assured that every technician is qualified to provide the best service for you
You'll get pricing that coincides with our high standards of quality
Appliance Services We Provide
Appliance Repair In
Albany
Spectrum Appliance Repair: Your Go-To Partner For Excellence & Quality Appliance Repair Services In Albany
Whether you need appliance repairs, installation, or maintenance services here in Albany, the team of experts at Spectrum Appliance Repair has all the means to get you covered. You can rely on our professional technicians to save you from costly services and make your home appliances more efficient and durable. Our team of technicians will do it all, and regardless of the complexity of the project, you know that we have the right expertise and skills to get it covered.
At Spectrum Appliance Repair here in Albany, we provide professional home appliances repair services to any brands, models, or makes and these would include:
Cooktop Repair
Range Repair
Freezer Repair
Ice Maker Repair
Wine Cooler Repair
Dishwasher Repair
Oven Repair
Refrigerator Repair
Dryer Repair
Washer Repair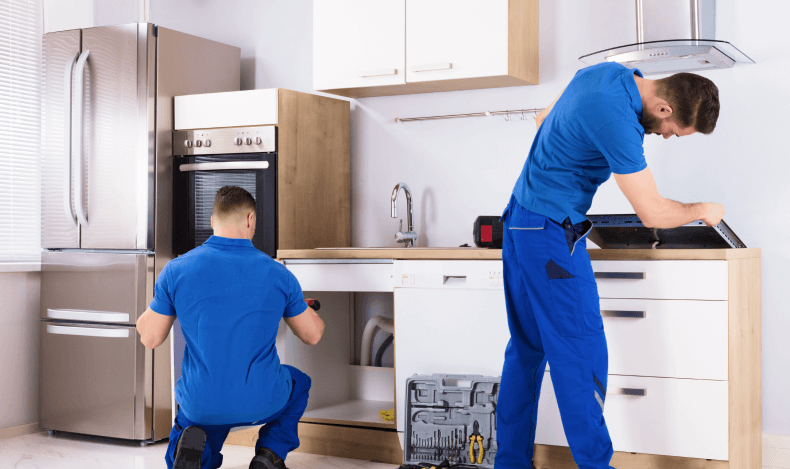 So, whenever you need any of the following, let our team of technicians know. We will make sure that you and your family enjoy the best home comfort and make your work easier, especially when it comes to cleaning, cooking, food storage, and more.
Get started with the professionals of Spectrum Appliance Repair today and acquire the best assistance you need for your home appliances. Call us at (510) 800-5767 today!